Ch / Neut Ch Kysaridge Talia Varda ET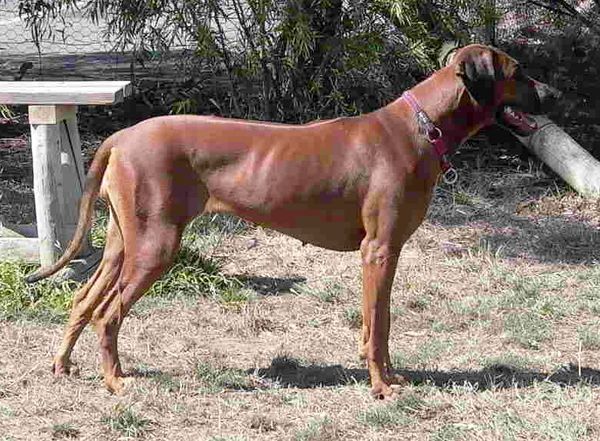 DOB 13 October 2004 ( to 4 January 2016)
Height 66cm
weight 38kg
Hips 0:2 Aust Grade 0
Elbows 0:0
DM N:N Normal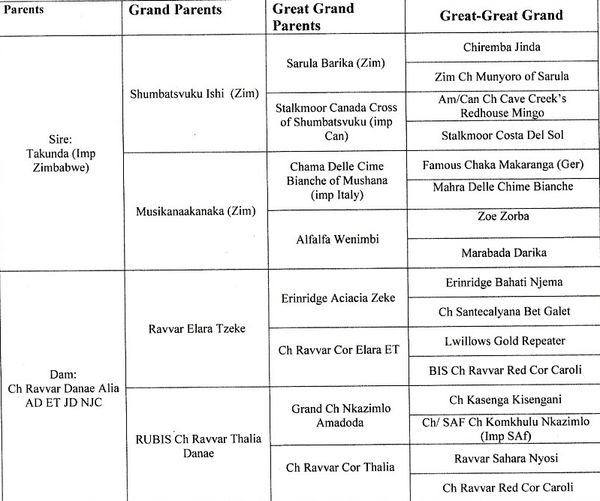 Saba was an outgoing, playful girl. As a youngster she was known as Squeaky as when she got excited she squeaked. She loved water and enjoyed getting muddy playing in puddles.
She did okay in the show ring, but really didn't get it that much. It distracted her from socialising with her friends; saying hello to the judge, the stewards, other dogs. She had just over 600 pts when she retired from the show ring.  She gained her Endurance Test with easy and actually seemed to enjoy her run around the park with doggie friends. She was even catching fling insects on the final lap.
After maternal duties, she was desexed to make life easier. As she was attending shows with her son Zeus, I decided to show her in the Neuter class. She gained her Neut title in 3 months of showing or in her case, saying hello to judges.
When she was 10 yrs old, Saba badly hurt her back and nearly lost her ability to use her rear legs. Thankfully with the treatment of her Bowen Therapist and probably a lot of luck, things went her way and she recovered enough to have another 18months of quality life. In the end it was Cancer that got her.
Saba's achievements;
1 x Best Exhibit in Group;

2 x Runner Up Best Exhibit in Group

29 x Class In Group

2 x Class In Show

21 x Best Neuter Exhibit in Group

2 x Best Neuter Exhibit in Show

#1 Neuter Hound in the ACT 2012 (Dogzonline)

Best Brace in Show with Caesar – RR Qld 2009

Class win or placement at Speciality level