Ch Ravvar Danae Alia AD JD ET NJC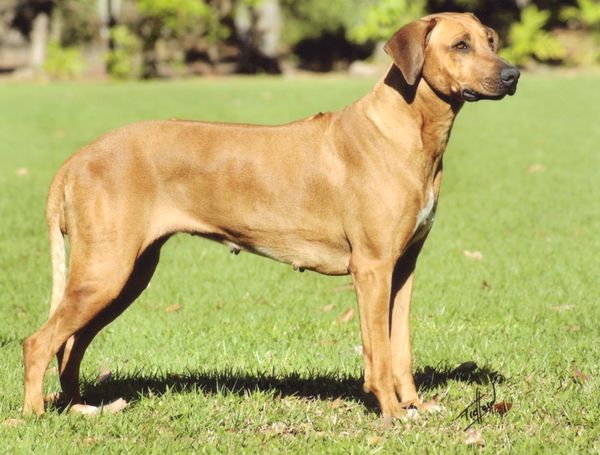 DOB 24 March 2000 (to 5 July 2008)
Height 63cm
Weight 34 kg
Bred by Rob & Di Jolly
Hips 0:0
Eye Certificate Clear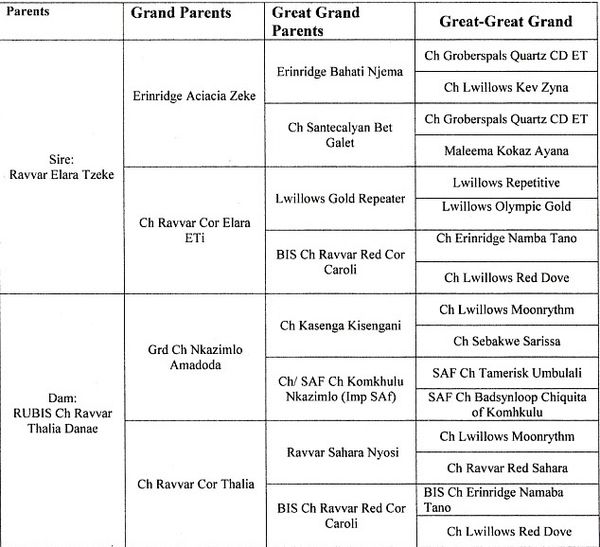 The day Alia arrived in Canberra it snowed (it doesn't snow in Canberra often especially in May). The next day she decided to go swimming in the pool and spent the rest of the day in front of the fireplace, so I think she did it on purpose. She was a great lover of water, as were many of her kids.   Alia had personality plus and often displayed this in the show ring as she bounced and spun her way around the ring. Princess Alia would spend her time sitting in her chair watching all around her (yes she had her own chair as it stopped her stealing yours).
Alia did well in the show ring, titling at 15 months of age. She was a qualifier in the ACTCA's Puppy of the Year 2000 (only 1 other Hound breed qualified) and gained a 2nd place in the ACTCA Guineas Heat.  She also won:
Best Exhibit in Group;

Runner Up Best In Group;

Multiple Class in Group wins at every age class; and

Best of Breed under Breed Specialist
Very willing to please, she loved Agility. She gained her Novice Agility (AD) and Novice Jumping (JD) on the same weekend. She also gained her 'Agility Australia' Novice Jumping Certificate (NJC). She was also the only Ridgeback to qualify for the Novice Agility Final at the 2004 Agility Nationals.
Alia completed her Endurance Test with ease but was somewhat bored, as she yawned most of the way around.