Ch Chilolo EK Charged In Gold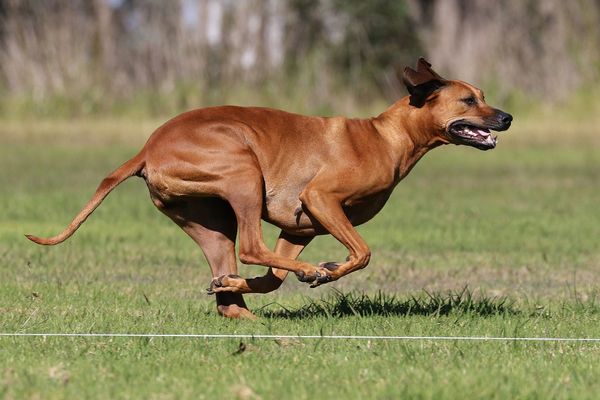 DOB 24 January 2011
Height 63.5cm
Weight 32kg
Bred by Rosemary Green & Emma Marshall.
Hips 2:2 International Grade A2
DM N:N  
JME Clear by DNA
Heart certified normal by ultrasound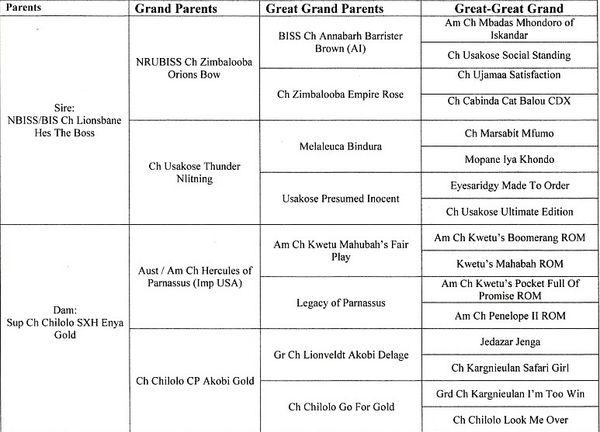 CeeCee is a delightful girl, somewhat 'Blonde' in personality and she does the most silly things much to the amusement of the other dogs. She has chewed garden hoses while they are turned on which result in a water feature in the middle of the yard. She is also an adrenaline junky, being into 'extreme sports'. A favourite is speeding through the backyard, jumping on a dog bed, sliding the length of the veranda, and then repeating it multiple times. So she was a natural and fanatic lure courser, until she was retired due to a self-inflicted injury.
CeeCee really didn't get showing or the need to run in a straight line. She much preferred to bounce, watch every one else and suddenly cut in front of you tripping you up. She did manage to gain her title by 18months of age with many class in groups along the way. At the 10th National RR show she was awarded a 5th place from a very large Intermediate class.