Ch Kysaridge Alia Claudia AD ET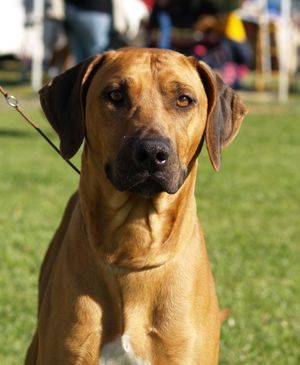 DOB 15 September 2003 (to 20 June 2015)
Height 62.5cm
Weight 32 kg
Hips 1:0 Aust grade 0
Elbows 0:0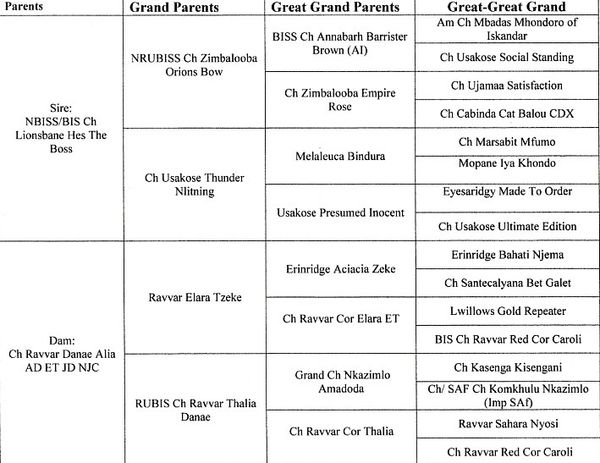 Ginny was my mums dog. She was called 'mini me' as she was just so much like her mum Alia. Ginny loved having fun and her favourite trick was putting her head under water and blowing bubbles. She also loved making mud and having mudpack face masks.
Ginny did not like the show ring, but she had a few nice results. At the 7th National RR Show she placed 2nd in the Minor Puppy Class. She didn't win many ribbons as she was always knocked out by her litter brother Caesar. She gained her title aged 15 months and was then retired from the show ring.
She gained her Endurance Test title (ET) in June 2008 and then we started in the Agility ring. She gained her Novice Agility title in 2011 and she did gain passes for her Novice Jumping title, but never finished it off.
Ginny was the Tuggeranong Dog Training Club's Agility Dog the Year 2012.