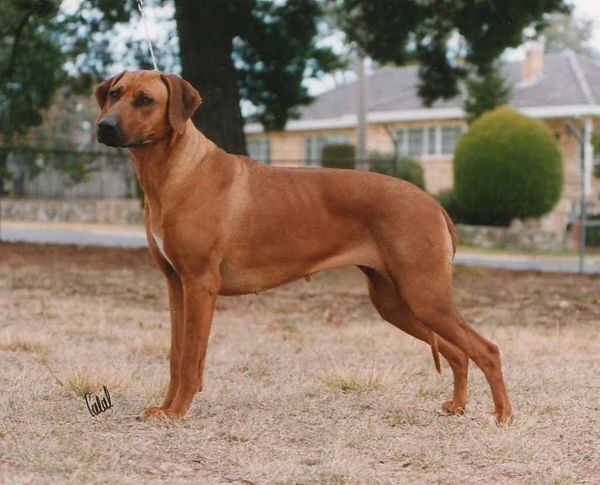 DOB 18 August 1992 (to 3 January 2007)
Height 64cm
Weight 36kg
Bred by Sue Temlett
Hips 2:1
Elbows Very Good
Eye Certificate Clear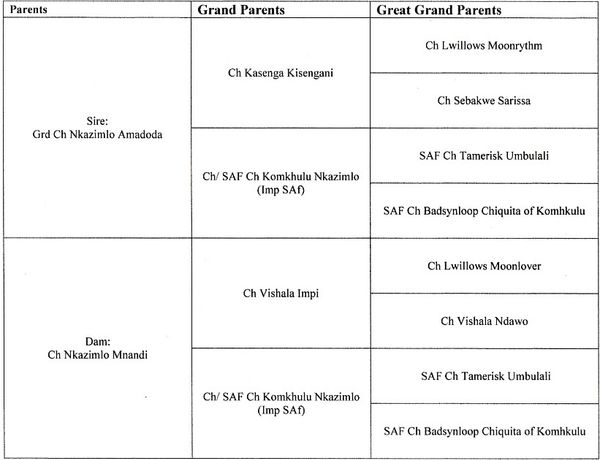 Loya had a successful show career, gaining her title at 14 months of age. She won class in group for every age class and was a multiple class in show winner (all breeds and speciality).
Her simply stunning exterior hid a lunatic interior and 'Loya the Loony' had to be seen to be believed. She loved kissing people, especially Judges and Stewards. She could not start Agility until she had said hello to the judge and given them a big kiss. She cheated in Flyball by fitting two tennis balls in her mouth – hers and the other teams! In the show ring she loved to roll in duck poo or dead worms and would suddenly throw herself on the ground to get that shoulder right into it.
Loya participated in the Ballet Gizelle, with her Auntie Meisje, Boris the Borzoi and two Salukis. During dress rehearsal she sent the handler flying when she thought she saw food on the stage (it was a flower).
Loya was also known as the 'Lake Tuggeranong Duck Tolling Ridgeback' as her favourite tick was to play in the reeds until the ducks got close and then dive bomb them. She never caught any, but had a ball trying.
Another name Loya was known by was 'Loya the Destroyer' as she successfully pruned two metre tall trees to two foot sticks in the ground, dug holes in the garden, chewed a 15m irrigation hose every two metres, etc. Even as a 14 yr old she couldn't help herself and would dig in the garden. I was blaming the puppies until we went out to a show, left her at home by herself and returned to a 1.5 m trench in the flower garden.